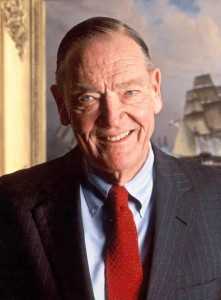 John Clifton "Jack" Bogle (born May 8, 1929) is an American investor and philanthropist. He is the founder and retired chief executive of The Vanguard Group.
Bogle's innovative idea was creating the world's first index mutual fund in 1975. Bogle's idea was that instead of beating the index and charging high costs, the index fund would mimic the index performance over the long run – thus achieving higher returns with lower costs than the costs associated with actively managed funds.
Bogle's idea of index investing offers a clear yet prominent distinction between investment and speculations. The main difference between investment and speculation lies in the time horizon. Investment is concerned with capturing returns on the long-run with lower risk, while speculation is concerned with achieving returns over a short period of time.
Bogle has recommended the following considerations:
A focus on simplicity in investment strategy
The reduction of costs and expenses associated with investments
Consideration of the long-term investment horizon
A reliance on rational analysis and an avoidance of emotions in the investment decision-making process
 The Little Book of Common Sense Investing is the classic guide to getting smart about the market. Legendary mutual fund pioneer John C. Bogle reveals his key to getting more out of investing: low-cost index funds. Bogle describes the simplest and most effective investment strategy for building wealth over the long term: buy and hold, at very low cost, a mutual fund that tracks a broad stock market Index such as the S&P 500. (
)
 John Bogle puts our obsession with financial success in perspective.
Throughout his legendary career, John C. Bogle-founder of the Vanguard Mutual Fund Group and creator of the first index mutual fund-has helped investors build wealth the right way and led a tireless campaign to restore common sense to the investment world. Along the way, he's seen how destructive an obsession with financial success can be. Now, with Enough., he puts this dilemma in perspective. (
)
Recommended Reading by
Warren Buffett
in his March 2013 Letter to Shareholders
How speculation has come to dominate investment–a hard-hitting look from the creator of the first index fund.
Over the course of his sixty-year career in the mutual fund industry, Vanguard Group founder John C. Bogle has witnessed a massive shift in the culture of the financial sector. The prudent,
value-adding culture of long-term investment
has been crowded out by an aggressive, value-destroying culture of short-term speculation. Mr. Bogle has not been merely an eye-witness to these changes, but one of the financial sector's most active participants. In The Clash of the Cultures, he urges a return to the common sense principles of long-term investing. (
)
 Certain books have redefined the way we view the world of finance and investing—books that should be on every investor's shelf.
Bogle On Mutual
Funds—the definitive work on mutual fund investing by one of finance's great luminaries—is just such a work, and has been added to the catalog of Wiley's Investment Classic collection. Updated with a new introduction by expert John Bogle, this comprehensive book provides investors with the wisdom of the pioneer of mutual funds to help you identify and execute the ideal mutual fund investment choices for your portfolio. (
)
 John Bogle on Investing is a compilation of the best speeches ever delivered by one of the 20th century's towering financial giants. Individually, each of these speeches delivers a powerful lesson in investing; taken together, Bogle's lifelong themes ring loud and clear. His investing philosophy has remained more or less constant throughout his illustrious career, and this book lays it out so you can learn from the very best. You'll learn what makes a successful investment strategy, consider the productive economics of long-term investing, and how emotional investment in financial markets is often counterproductive enough to forfeit success. Bogle discusses the "fiscal drag" of investing, and shows you how to cut down on sales charges, management fees, turnover costs, and opportunity costs, as he unravels a lifetime's worth of expertise to give you deep insight into the mind of a master at work. (
)
 The Boglehead's Guide to Investing is a DIY handbook that espouses the sage investment wisdom of John C. Bogle. This witty and wonderful book offers contrarian advice that provides the first step on the road to investment success, illustrating how relying on typical "common sense" promoted by Wall Street is destined to leave you poorer. This updated edition includes new information on backdoor Roth IRAs and ETFs as mainstream buy and hold investments, estate taxes and gifting, plus changes to the laws regarding Traditional and Roth IRAs, and 401k and 403b retirement plans. (
)
 John Bogle's journey from financial-industry pioneer to one of its toughest critics.  Arguably the greatest shareholder advocate in the history of Wall Steet, John Bogle not only created the first index mutual fund but has become the primary voice for change in an industry plagued by excess and complacency. Bogle stumbled upon mutual funds by accident in 1949 as a college student at Princeton. In his junior year, he read a
Fortune
article about the burgeoning fund industry that sparked his interest, and he wrote his now famous senior thesis about it. What began as an intellectual pursuit would turn into Bogle's life mission.
The House That Bogle Built
chronicles the years of Bogle's development from college whiz kid into a titan of the mutual fund industry and shareholder advocate—highlighting his creation of the Vanguard Group and the Vanguard 500 Index Fund and his frequent battles to shake up the status quo. It takes you through the two decades he spent running Vanguard, until his forced retirement in 1999, and discloses what he thinks about the fund industry today. (
)