We had a strange decline in stock markets this week and many average private investors are asking themselves (and FB groups) if it's time to buy on that setback. Here's my answer.
It's been a while since I last wrote an article on my blog mostly for private reasons. But times are existing at the moment and reading through social media made me feel the necessity to write something about buying or not right now.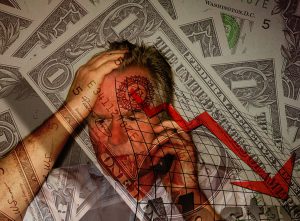 Markets had a bad week this late February ending up in a 10%+ decline. For many inexperienced market participants it's the first time that they see such strange market movements in such a short period of time. So they're uncertain about the right reaction.
There are mostly three major positions: One fraction is happy and proud of selling just right before that sharp decline. A second one doesn't really know what to do, that means, selling before the market drops much more or holding and waiting. Those people I can tell that I never sold any share because of a falling market. The third fraction is asking nearly every day, if the decline of market prices should be used to buy. In today's article, I want to answer the third group from my point of view.
Look at the indices
To get a notion of the right decision about buying, we need to take a look at the indices. At the end of this month, February 2020, the DJIA and the NASDAQ has dropped about 12.5%, the German DAX about 13.7%. Should you buy on these prices? I think these dropdowns are not the right basis for any decision because you have to consider something else.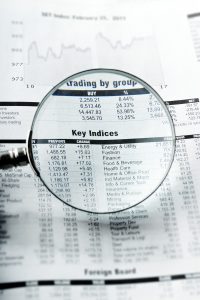 If you take a wider look, you will see that the DJIA is right where it was in August 2019, half a year ago, but -2% year over year. The German DAX is still above its notation at the beginning of October 2019 with a 5% increase yoy. NASDAQ is 13.7% higher yoy or nearly were it was at the beginning of December 2019, just two months ago.
What does this mean?
In my opinion, this means that you, as a private investor, shouldn't take this week's declines as a basis for a buying-or-not decision. Fallen prices aren't equal to buying prices or to "cheap" companies. Fallen prices doesn't mean that you will take a decent profit when you get into the market now. It's not important that the price of any company on your watch list or in your portfolio has fallen. As I wrote in my article "Daily Share Prices", the only relation that is important for a decision to buy stocks of any company or not is the relation between the company's value and its price.
Ask yourself
So, when you think about buying right now, you should ask yourself these questions (Questions you always should ask regardless of any market movement):
What's the value of the company you want and how much does it cost?
Do you get more value than you pay for?
Would you have bought this company 2, 4 or 6 months ago when you could have got it for the same price you have to pay now?
And in regard of the current situation: Do you think that the market will decline more and if not, would you have to pay again a premium on the company you want?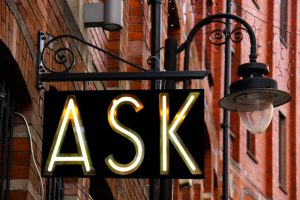 If you still pay much more than you get in value, the stock is still overpriced regardless the last weeks decline. The premium may be okay, but also may be not. If you wouldn't have bought the stock a few months ago, you shouldn't buy it now. The reasons you didn't back then are mostly the same right now. If you think the market will decline more and you just get the wanted bargain if it starts to increase again, then be patient and wait.
Be happy!
Markets have risen for many years and many great companies were really too expensive. And still are. Okay, mostly not as expensive as last week. Some others were a buy last week and are more of a buy this week. What's really great about the recent drop downs is that companies that I'm watching for some years now and which were, in my view, too expensive, get cheaper. And with that they hopefully get cheap enough to become a buy. I've been waiting for this a while hoping it will happen. So, be happy about the late market declines, because hopefully investor's time is coming now.
Read more on that here: