Selling stocks is at least as hard as buying them. For me, it's like giving up a good friend. But that's emotional. What about rational reasons?
Although not as difficult as constructing a rocket, buying stocks reasonably needs some work to be done. I talk about this in my post "How do I find a stock to invest in?". When you made your decision and you have bought shares of a company you're done for awhile. But sooner or later one question appears: Should I sell this stocks? Or a bit more specific: When should I sell this stock? Answering the question about selling stocks will certainly yield as many answers as the question of purchase. It surely depends on your strategy, but you're at "Invest like the Best", hence you will get an answer about my criteria for selling.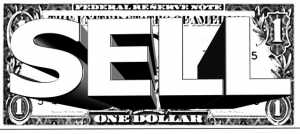 I will start with some problems you're facing regarding the question of selling stocks. First of all, you have two different timeswhen the question occurs. Unfortunately you don't know which time occurs first. But that doesn't really matter. One is associated with an expression of joy, one with an expression of fear. The first one occurs after a decent increase of the share price, the second after a loss.
---
If you're not willing to hold a stock for 10 years, do not even think about keeping it 10 minutes. (Warren Buffett)
We like to buy stocks which we feel are undervalued and then we have to have the guts to buy more when they go down. (Walter Schloss)
---
Reasons for selling are different
It's not funny to see your stock price falling after the decision of buying. You have invested an amount of time. You're more or less sure about the reasons of buying, means the company fulfills all criteria you have for a good or outstanding company. The price you paid contained a reasonable margin of safety, i.e. you got more value than you paid for, and then – share price falls. It's a tough thing to withstand your first impulse of selling and tougher to get your emotions under control. Especially when you're a rookie. You see your hard earned money melt away and you think about holding your losses under control. So you consider to sell your stocks with a 10% loss, because losing only 10% is better than losing 20%. That's logical.
Limit losses?
And it's a strategy many are following. Right from the beginning they start with a stop-loss or maybe a trailing stop-loss, just to keep losses low. These guys are traders, not investors. they speculate on increasing share prices. They don't invest in companies. Their reason for buying is different from investors. That's why their reason for selling is, too.  When you're an investor, you have different questions to ask after a decrease of the share price. You see, I talk about a decrease, not a loss. I come to that point a bit later.
Take profits?
The main reason why one buys stocks is making a profit. That's obvious. The most make profits when share prices increase, although you can also make money with falling prices. But that's different thing. We claim that you buy stocks because you hope the price increases and therefore your net worth after a while, too. Then you may think about selling and taking profit. Maybe that's better than following your greed, hoping the price will rise more, but unfortunately it falls again and all your profit is gone. So, you are willing to sell after a 10% increase, because 10% profit is much better than nothing or a possible loss. That's kind of true. But what if the stock price really goes up more and more. That's a pity, because you left a lot of money on the street which another one picks up.
By the way, the same can happen when you sold your stocks after a loss. It's possible that you sold too early and right after, the stock price does nothing but rise. The problem is that you can't predict the future. You really don't know what the stock will do after you bought it. Not even if you're looking at charts, as many do. Predicting a stocks way out of charts is a bet. Nothing more. Your chance of being right is 50:50.
Investors think different
First of all, selling stocks isn't something an investor thinks about when buying them. That may sound weird, because many are of the opinion that you need an exit strategy before you buy. Well, that's true, but investor's exit strategies are different from trader's. An investor buys companies, not shares. It's not about the short term profit, it's about the long term profit. That's why he thinks of selling different and he's answering the question about selling different. As I write in "Why I prefer to invest in stocks", before buying a company you have to do your homework. This work you do is the basis for your answer, if you should sell a stock and when.
The reasons why you bought the stock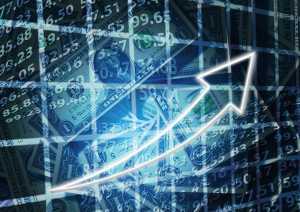 If you're an investor with a long term horizon, you want to invest in a company that will still be a good or even outstanding company in 10 or 20 years. You hopefully have reasonable criteria to find such companies (if not, check out my courses). These criteria are the reasons for your decision to buy. One of the criteria should be getting more value than you you pay for. It's also called the margin of safety. As an investor you buy because the price is fair or below the value. You are aware of the fact that can't really time the perfect buy. That's why a decline of the share price doesn't bother you. It's part of the game. Falling prices are no reason for selling. On contrary, they could be a reason of buying more.
The same applies to rising prices. It's not an increase of 10% or 20% that makes you thinking of selling. You assume that the price of the stock will rise further, at least to its intrinsic value, preferably above.
The reasons for selling
Now we are closer to our answer. To answer it clearly, we have to provide two things. First, we have reasonable criteria for interesting companies, criteria that promises a high probability of a long term success of the companies and therefore an increase in stock prices. Second, we have bought our company at a reasonable price and with a margin of safety to its intrinsic value. With these two assumption, we can answer our question about selling stocks.
The first reason is that the company doesn't meet your criteria of buying anymore. Maybe debts are much higher than acceptable or the ROI isn't as high as before or cash flow is negative or what ever your criteria are. A change in criteria is a reason of thinking about selling. And it doesn't matter, if the share price is below or above your purchasing price.
The second reason for selling is that the share price is above intrinsic value and you see no more potential in any further increase. All too often, share prices are getting much higher than the intrinsic value, for example in bull markets. But don't forget that the price tends to reflect intrinsic value. It rarely reflects the value, but it mostly swings around it.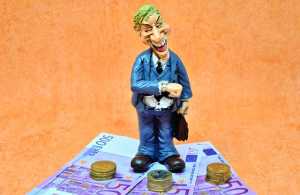 And don't forget this one
A third reason for selling a stock is the question about opportunity costs. If you find another company that meets your criteria
much better than the one you own, you should consider selling the later and buying the better company. But beware of the costs you have doing so. You have to pay fees and taxes for a profit you made. Both have to be included in your decision.
If none of the above criteria occurs, why selling. There is no need to do. You have to deal with short term losses, even if they are 50%. But you're not interested in short term profits, your goal are long term profits. therefore, you're able to deal with some losses based on the volatility of the market, because you know, in the long run, the quality of the company you have chosen is the reason for an increase of the stock price. And that's how you make your money.