Sometimes you will come across something by coincidence and you were happy that it happened. That's exactly what happened to me with Foot Locker! – My personal review!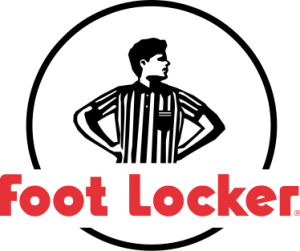 Investing in stocks is really exciting. Although most of the time it can be very "boring", especially when you're following a strategy like mine. I'm not buying very often. I'm searching for good companies at a bargain or fair price and when I find one, I invest heavy. I have a list of criteria a company has to meet if it should become a purchase. Mostly I only buy after having researched a lot, but in October last year, I researched less. Yes, you're right! And I have to apologize. I didn't follow my own rules which is only partially correct. But when someone hit me on Foot Locker, it was what Monish Pabrai calls "Head I win, tails I don't lose much!"
How I come on Foot Foot Locker Inc.?
In October 2017 I was reading through a group on Facebook. Yes, I really often read on Facebook, but you never know where you get some good ideas from. One member of this group, let's call him Jim, talked about his attempt to value stocks. He tried out a system and based on it he comes to the conclusion to buy Foot Locker Inc.. But he was unsure and skeptical, because the stock has lost a lot in 2017. Its price felt from around $75 in March to around $32 in October. Jim was of the opinion that Foot Locker could be a good purchase based on his research, but the decrease of the share made him hesitate. So, he asked the group if he oversaw something and if Foot Locker Inc. was really a buy.
Well, the question about valuation of Foot Locker made me curious. Especially because Jim said that the company seemed to be in a good shape and he didn't understood why the stock price lost half of its worth during the year.
People's opinion
One of the answers Jim got was that the last quarter had been really terrible and that's why the stock lost so much. But that didn't explain the decrease since March. Another answer pointed on an article that made an evaluation of Foot Locker. Certainly I read it, because I wanted to know what this member thought about the company. In short, he saw risks and chances, but he was convinced of the fundamentals and believed that the stock price would increase again in the future. One guest told that he had sold all his shares because he was skeptical about the branch of industry.
I started my little research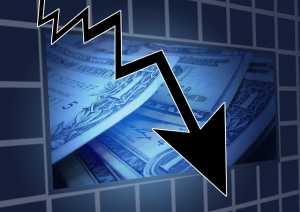 What caught my utmost attention were two aspects: First, some people thought the fundamentals of Foot Locker were okay. Second, the share price had decreased over 50% within half a year. This in mind, I started my own little research on Foot Locker Inc.. I read some articles about the business model and its difficulties regarding the online competition. One was about the decline of shopping malls that certainly also affects the shops. I wasn't really satisfied about what I found and somehow I didn't felt like reading more about Foot Locker. But what I wanted was to take a look at the financial reports and the fundamentals. So I did. I visited Morningstar and finanzen.net (a German Website) to get a first overview. This overview aroused my closer interest, because the fundamentals seemed to meet my criteria for an interesting company. When a company takes that first hurdle, I look at it more closely.
I opened the website of the SEC and my own numbers sheet and started to fill in all the numbers of the financial statement of the last 10 years. I always transfer the numbers into my own sheet. It's a bit work, okay, but it keeps me focusing on the numbers and their relationship. I get a much better impression by transferring the numbers than only reading them. Moreover, I ensure myself of the correctness of the ratios when I calculate them myself. And this is very important to me.
What the numbers told me?
As I said before, I have a list of criteria the numbers have to meet, if the company should become a purchase. Thanks to the modern world, the calculation is automated by our computers. So, when I fill in the numbers of the financial statement, the computer shows me, if they meet my criteria (green) or not (red). What the fundamentals of Foot Locker showed me, was almost exclusively green.
Here are some examples, just to make my point clear without boring anyone. Gross margin was 34% which was below my limit. The same applied to the net profit margin and the geometric return. Yes, you're right! I started with the red flags. I'm sorry! So, let's look at the green ones.
Equity ratio was way above 50% which was much more than I'm looking for. Current Ratio was at 4.3 and D/E Ratio at 0.4. That's the way I love it. ROI was 10% on average over the last 10 years. Not really great, but okay. But Foot Locker increased its ROI over the last 10 years up to almost 24%. Current and D/E Ratio were always that good. The same applied to Equity Ratio.
Why I bought Foot Locker Inc.?
Although not every criterion was how I wanted it to be, the company seems healthy enough to get through stormy weather. Because of the decrease in 2017 the P/E Ratio was 6.3, hence really cheap. But to be honest, I don't like the P/E as a yardstick. As a value investor, I look at intrinsic value. And my calculation said that Foot Locker was undervalued. The share price was around $30 and my calculated value was over $50. So, I had a decent margin of safety. I couldn't imagine that Foot Locker wouldn't rise again. Regarding the fundamentals, I had an opportunity lying before me that meets Pabrais "Head I win, tails I don't lose much!" That's why I skipped researching more about the company. This time I didn't wanted to hold the shares for too long. Only until the price reaches the value. And that happened at the end of January this year.
On January 25 the share price was around $52, almost my calculation of the intrinsic value. So I decided to sell Foot Locker again.
Why I sold the shares?
Well, I would like to say just because of my brilliance, but this would be a big lie. I couldn't know that the price would start decreasing again in February. It was just luck that I meet the high. I'm not always that lucky. Besides, it could have been that the price would increase further. Then I had sold to early. The reason for selling Foot Locker was just because the share price almost equals intrinsic value. Right from the purchase it was absolutely clear that I would sell the shares when they would reach intrinsic value.
But the share price was only near intrinsic value, you might say and you're right again. Do you know what? That doesn't really matter. Sure, I maybe could have get $2 more for one share if I would have been more patient. But I also could have get less than I actually got and the truth is, the latter became real, and if I would have been greedy and hadn't sold.
What's important is that I didn't know where the price would go. Nobody knows. And to insist that the price would rise a bit more would have been a bet. And I'm not betting or speculating. I invest in companies like many others do. I'm searching for bargains and I'm happy when I find some. And to make a decent profit, I had to stick to my strategy. Sure, I changed it a bit before buying Foot Locker, but I sticked to the changes until I sold the shares again. I have kept to my goal to sell at fair price. And that's what matters.
What we can learn?
I think, Foot Locker is a good example why value investing in all its forms is still successful. That's why I tell about my experience. It's not about being brilliant. I'm absolutely not. And it's also not about making fast money. It's about looking for great or good companies at a bargain to intrinsic value and knowing they will reach fair price again. That's what Benjamin Graham thought us, although Foot Locker was and still is not a cigar butt. And it's about that ordinary investors can be successful, too.
As Warren Buffet said: "You don't have to be extraordinary to achieve extraordinary results." But if an opportunity comes along, a chance where you win or don't lose much,  you should "put out the bucket, not the thimble", as Buffet said, too.
Value investing still works and that's why I stick to it.
---
Disclosure: I hold Foot Locker shares. I bought again after the decrease. This is no advice to buy or sell Foot Locker shares or any other product related to them or to Foot Locker Inc.
A little tip: Don't buy and sell and buy and sell … you know what mean. I normally don't it. But as you read above, Foot Locker made me doing something unusually. Too much activity only costs you money and therefore profit.