When you think about an investment in property, you should consider some things. Especially different expenses will occur. So, today's blog post will be about conveyancing fees.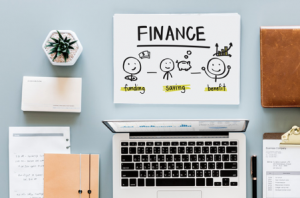 Although most articles are about stock investing and becoming an intelligent investor in that field, many of my readers like to invest in property, too. I, myself, also have some property. So, when you think about an investment in it, you should consider some things, like conveyancing fees.
If you are thinking of buying a home, there are numerous expenses, ranging from the marketing costs to stamp duty, and of course, legal fees. When property changes hand, the conveyancing solicitor facilitates the process, carrying out various legal searches and drafting contracts of sale, among other things. Conveyancing is a specialized service and if you are about to buy or sell your home, here are some useful tips to help you source the right conveyancing solicitor.
Guaranteed Fixed Fees
When looking for a conveyancing solicitor, make sure you choose one that has guaranteed fixed rates for their services, which helps you to budget for the transaction and with a detailed breakdown of their fees, there'll be no nasty surprises when the bill arrives. The best way to source affordable Brisbane conveyancing is through an online search, which will bring up a list of local conveyancing law firms and you can take it from there. Look for a law firm that guarantees fixed fees for both buying and selling, which will give you peace of mind.
Legal Searches
There are numerous searches that can be conducted on the client's behalf and each search has a specific cost, but as a standard search package, the conveyancing solicitor would:
Carry out a title search – This would be done upon receipt of the contract of sale and also upon settlement.
Carry out a council rates search – to determine if all accounts are up to date.
Carry out a main roads search
Check for land tax clearance
There are other searches that might be needed, and while the conveyancing solicitor might give you a fixed price quote for their services, this would not include any searches. The local authority search fees would vary from location to location and the conveyancing solicitor would itemize all searches when quoting.
Checking The Contract Of Sale
It is vital that your conveyancing solicitor closely examines the contract of sale, which will ensure that everything is as it should be, and once this has been carried out, you can move forward with the transaction. If you are selling a property, the solicitor would help you to draw up the contract of sale, making sure that all agreements are included.
Stamp Duty & Transfer Fees
Whenever property changes hands, there is stamp duty to pay (which would vary from state to state) and also transfer fees – your conveyancing solicitor would give you a detailed list of all disbursements when providing a quote. Make sure the price quoted is inclusive of GST – which should be clearly stated to avoid confusion – allowing you to budget correctly. The conveyancing firm's website would have an online stamp duty calculator, which is very convenient and by entering the correct fields, you will very quickly know how much stamp duty there is to pay on the purchase. 
Online Fee Comparison
By using an online conveyancing firm, you can easily compare quotes and most would have an online contact form, so making an inquiry is easy. It is a good idea to use a conveyancing solicitor who has extensive experience, as they would have the necessary experience to ensure that the purchase goes smoothly. 
Conveyancing is a complex process and with a law firm that is transparent with their pricing and a detailed quotation, you will be in a position to make an informed decision.
(Disclaimer: This article is published in partnership of Mediabuzzer.)