It's like a disease. To get a notion about ones investment success, many want to know if he was better than his benchmark. But I tell you what. Forget the benchmark! The benchmark doesn't decide on your investment success.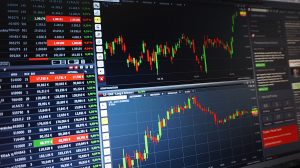 I've never understood why so many people equals investment success with beating a benchmark. I'm not investing on the stock market to beat any benchmark. I'm investing to make money. Hopefully a lot of money over the long run.
Okay, people might think that if you don't beat the market with active investments, it's better to put your money in index funds or ETFs and waste your time with other things. And that's kind of right regarding opportunity costs. Putting all your time and work into finding the right stock while being beaten by the market seems idiotic. But I think, you focus your thoughts and energy on the wrong thing.
---
Let others believe markets can never be beaten. Abstention on the art of those who won't venture in creates opportunities for those who will. (Howard Marks)
Avoiding where others go wrong is an important step in achieving investment success. In fact, it almost assures it. (Seth Klarman)
---
Investing is funny
I don't know about you, but I'm investing not only to make money and build a fortune, but also because it's funny. I have a lot of fun searching for good investments and much more when my decision was right. Okay, it often takes a while until the market proofs me right. But I'm patient. I can wait.
It seems to me that people who compare their or any other performance with a benchmark don't enjoy investing. The only thing they have in mind is making a return, maybe any return as long as it isn't below market average. They know, they have to build a fortune, because they need it when they retire. They know about the benefits of money and investing, but they don't know about the fun. That's why they argue with market efficiency theory, with the fact that the most active fund managers don't beat the market and the conclusion that average private investors also can't beat it. That's why these buzzkills like to invest in ETF's (besides of the wish for heavy diversification). Just because they believe they can't beat the market doesn't mean others can't beat it, too.
The Problem about the benchmark
I think, if you always look at the benchmark (whatever yours is), you're losing sight of the main things that are important when investing. When you compare yourself and your performance with a benchmark, you might think, you're a bad investor when that benchmark beats you in some year. So you may decide that it would be better for you to do what everyone else is doing and you start investing in the things everyone else invests in. That's the moment you become average. That's the moment you proof all the buzzkills right. That's the moment you lose the chance of beating the market or getting more than average returns.
People who are looking at a benchmark are all too often short term driven. They look at the performance of a month or a year. They constantly compare their portfolio with the development of the current market and themselves with the other market participants. It seems to be a competition about performance, not the effort to build a fortune over time. That's a huge problem many fund managers face. People don't measure their investment success by long term return, but only by the short term benchmark. People want the best return within a month or a year. They don't look at the next 10,20 or 40 years.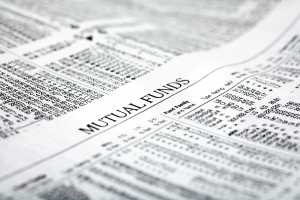 And what do active managers do? The most don't try to find the best investments which less risk regarding a time horizon of 10 or more years. They don't want to be beaten by the market and invest in mediocre assets like everyone else. If they don't do that, they will lose clients. So they give them what they want: mediocre returns.
What's your task as an investor?
Being a successful investor means building a fortune over the long run, not being successful within a month or a year. Making money isn't that difficult, keeping it is. Everyone can achieve 50%, 100% or more return within a bullish year, when nearly every stock seems to be a buy and market participants buy them. And to bet on the right horse is easy. You'll always find some high flyers everyone loves to buy. But the trick is to get good returns over the long run, even when the market crashes and you lose a lot of the money you won right before.
An investor should concentrate on a good performance over time, through highs and lows. One year he beats the market, one he does worse than the market, and another year he loses much less than it. The different years doesn't matter. The only thing that matters is the long term return in comparison with the risks taken.
The task of an investor is to find good or outstanding companies, to value them and then to buy them with a decent discount which we call the margin of safety. This task is difficult enough and when you want to do it proper, you have to do a lot of work. You won't find such good investments constantly. It takes time to find them and you need to be patient and wait.
What should be your benchmark?
I know that many will be unsatisfied with what I said and they want to have a benchmark to measure themselves and their work. They still want to know, if all the work is worth doing. So, what could be a meaningful benchmark, if market indexes aren't?
Benjamin Graham was of the opinion that an investment in stocks should only be considered if the return lies above the risk free investment. He considered treasuries as a risk-free investment. Joel Greenblatt is of the same opinion. He considers that  an investor should take "his ability to, over a long period of time, contribute returns meaningfully above the risk-free rate after adjusting for the extra risks taken"(The Big Secret for Small Investors, p.88). This, of course, means that it is better to get less return when taking less risk. Even if it means not to beat the market.
But don't make this mistake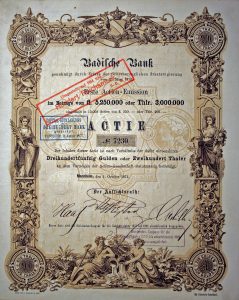 Many people think investing in individual stocks is more risky than investing in an ETF or index fund. But that's not always
true. It depends on the company you choose and the price you pay. Benjamin Graham said that "a great company is not a great investment if you pay too much for the stock". And Seth Klarman says that "risk is not inherent in an investment; it is always relative to the price paid".
Value investors like me are looking for good or better outstanding companies and only buy them at a bargain. This margin of safety as well as the quality of the company reduces the risk of a loss. Over the long run the market price always reflects the value of a company. If you pay too much the risk of losing is high. If you pay less than value, the risk of losing is also less, but the chance to win is high. That's what recently happened with my Foot Locker investment.
If you need a benchmark for your investment success, take the risk free investment rate. It doesn't matter, if you beat the market in the short term. Choosing the right companies and buying them at a bargain will let you beat the market over the long run. That's what counts.