Many professional advisors as well as many private investors are of the opinion that an average investor has no chance to beat the market. Rather, he will perform worse than the market just because of his background. But is this really true? Or do they have an advantage?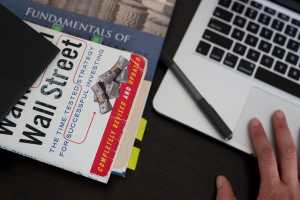 People who read my latest posts know that I love to invest in stocks. I have a passion for shares in companies and like the idea of being an owner of enterprises. It doesn't matter if you own a lot or just a little. If you want to be an owner of a company without being an entrepreneur or something, you have to invest in stocks. If you do as a small average investor, you have an advantage.
Everything you read here is of course subjective. You know that. And I know, there are many out there who have a different opinion. But this doesn't mean it's wrong. As I wrote in "Why I prefer to invest in Stocks", there are some reasons for my decision for stock investing.
---
If you invest with a small sum of money, you got a huge advantage, because there are much more opportunities at the market. (Warren Buffett)
Any normal person using the brain can pick stocks just as well, if not better than the average Wall Street expert. (Peter Lynch)
---
Listen to the people
I mentioned it in some of my posts, I wander through facebook groups and different forums. Understandably, they are mostly investing groups. Listening to the people gives me a notion of the market and its psychology. I get a feeling which companies are everybody's darling. These are the ones I avoid. I also become aware of some trends that made me keep my fingers of or getting really interested. Mid December 2017, I wrote a post about Bitcoin. I called it "Bitcoin – avoid this pain". Surely, I couldn't know that shortly thereafter Bitcoin would start its fall. But there were signs that made me careful. One was that too many newbies tried to make me investing in cryptos. They made fun of me, because I refused.
Why you have no chance to beat the market!
I make a similar experience with stock investing. In many groups you will find investing newbies. It's great to see that young people are interested in this topic. Especially here in Germany, where the stock market is something like hell. These young average investors mostly put their money in ETFs. That's much better than others who invest in any company without doing their homework. The reasons why they buy ETFs are well known: the average small investor can't beat the market. He's not able to successfully pick stocks – which is in my opinion due to the fact that he doesn't research a company well. Another reason for investing in ETFs is that stock picking could only be successful with market timing and that is impossible, because no-one can predict the future. When the average investor becomes aware of a new market trend, it's almost too late.
Overconfidence Bias 
This is one of my favorite reasons why average investors shouldn't try to get more than mediocre returns, and the reason for investing in ETFs. In short, the overconfidence bias is the tendency of people to be more confident in their own abilities. People demonstrate unwarranted faith in their own intuitive reasoning, judgements and/or cognitive abilities, maybe as the result of overestimating knowledge levels, abilities and access to information.
In many discussions people name you overconfident when you're of the opinion that you can do better than average and you beat the market. As long as you're not Warren Buffett or any other very, very successful and famous investor you're lying. Because beating the market is impossible. At least for you.
It's not so good to be a pro
Well, it's true. Being overconfident is dangerous and it could lead to big losses. Every investor should be aware of his human nature which means, he can make mistakes. Dealing with your mistakes is part of investing and your strategy must take that into account. But that doesn't mean that you're not able to get more than average results. As an average private investor you have an advantage over the great investors with their huge amount of money. Many of the problems they have, aren't yours.
First of all, you can do with your money whatever you want. You aren't responsible to anyone but you. Professional investors have clients who always want to know what he is doing with their money and they always want good results. And mediocre results are better than bad results. So the most professionals try not to make any mistakes and rather get mediocre results with broad diversification than better results with a better selection. Clients want the investment manager to always be active, because they think activism equals success.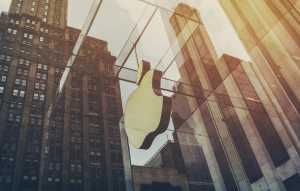 Average Investors have an advantage
Average investors can concentrate on the right selection. They don't need to diversify too much and buy any mediocre company possible, just to reduce risk. That's a huge advantage. They reduce their risk by buying good or outstanding companies at a reasonable price – fair or at a bargain. The average investor can wait until he finds such companies and then invest heavily. He has no limits like investing not more than 5% in one company or in one industry. He don't have to look at the market capitalization to decide if a company could be a buy. All major advantages.
The average small investor will find much more opportunities to invest his money in companies, because he has a wider choice. He can pick the best ones, the ones who are really worth buying and invest as much money as he wants in these few companies. He need not to buy 50 or 100 different shares. 10 to 20 are also okay. If you buy the 1o or 20 best companies with a reasonable margin of safety, you are able to beat the market. Why buying the 50th best company when you can get more of the best?
One of my favorite reasons why small investors have an edge is that nobody knows them. Nobody is interested in their buyings. You don't have to make them public. And you won't move the market. As a small investor you can work in secret and silently be happy about your great returns.
But there is one disadvantage you have to face: no-one will believe that you beat the market! But that's okay. You know better!